Hello Internet,
Yeah... That just sounds weird.
Happy July! I'm SunDazzled and I will be joining DazzledByBooks! I'm super excited to write for you. So without further delay, Here's The Top Ten Books I LOVE. (For right now anyways)
1) Snow Like Ashes By Sara Raasch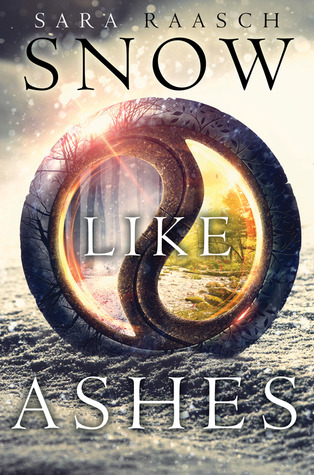 A heartbroken girl. A fierce warrior. A hero in the making.
Sixteen years ago the Kingdom of Winter was conquered and its citizens enslaved, leaving them without magic or a monarch. Now, the Winterians' only hope for freedom is the eight survivors who managed to escape, and who have been waiting for the opportunity to steal back Winter's magic and rebuild the kingdom ever since.Orphaned as an infant during Winter's defeat, Meira has lived her whole life as a refugee, raised by the Winterians' general, Sir. Training to be a warrior—and desperately in love with her best friend, and future king, Mather — she would do anything to help her kingdom rise to power again.So when scouts discover the location of the ancient locket that can restore Winter's magic, Meira decides to go after it herself. Finally, she's scaling towers, fighting enemy soldiers, and serving her kingdom just as she's always dreamed she would. But the mission doesn't go as planned, and Meira soon finds herself thrust into a world of evil magic and dangerous politics – and ultimately comes to realize that her destiny is not, never has been, her own.
2) The Heir By Kiera Cass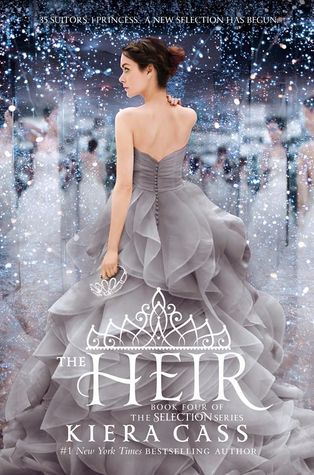 Princess Eadlyn has grown up hearing endless stories about how her mother and father met. Twenty years ago, America Singer entered the Selection and won the heart of Prince Maxon—and they lived happily ever after. Eadlyn has always found their fairy-tale story romantic, but she has no interest in trying to repeat it. If it were up to her, she'd put off marriage for as long as possible.But a princess's life is never entirely her own, and Eadlyn can't escape her very own Selection—no matter how fervently she protests.Eadlyn doesn't expect her story to end in romance. But as the competition begins, one entry may just capture Eadlyn's heart, showing her all the possibilities that lie in front of her . . . and proving that finding her own happily ever after isn't as impossible as she's always thought.
3) Red Queen By Victoria Aveyard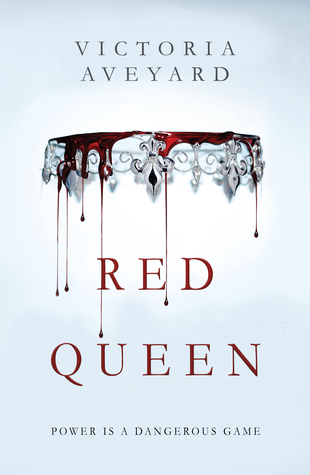 The poverty stricken Reds are commoners, living under the rule of the Silvers, elite warriors with god-like powers.To Mare Barrow, a 17-year-old Red girl from The Stilts, it looks like nothing will ever change.Mare finds herself working in the Silver Palace, at the centre ofthose she hates the most. She quickly discovers that, despite her red blood, she possesses a deadly power of her own. One that threatens to destroy Silver control.But power is a dangerous game. And in this world divided by blood, who will win?
4) Mila2.0 Renegade By Debra Driza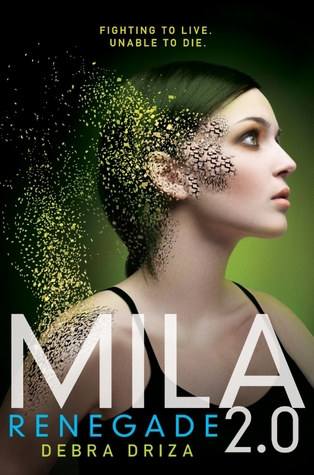 There is no one left for Mila to trust. Except for a boy she barely knows. But Hunter has no idea who—and what—Mila really is. She can't bear  to reveal her secret, even though he's unwittingly joined her search for  Richard Grady, a man who may know more details of Mila's  complicated past. Yet the road to the truth is more dangerous than ever. With General  Holland and the Vita Obscura scouring the earth for her whereabouts,  Mila must rely on her newfound android abilities to protect herself and  Hunter from imminent harm. Still, embracing her identity as a  machine leads her to question the state of her humanity—as well as  Hunter's real motives.
5) Pretty Wanted By Elisa Ludwig
Willa's string of good-hearted but ill-conceived thefts at her former high school catapulted her into a life she hardly knows. She became a cult hero, but soon afterward, her mom disappeared, leaving only a cryptic message. When Willa hit the California highway to find her, she discovered a dark family secret: Joanne Fox is not who she says she is-and neither is Willa. Now, Willa and fellow trouble-maker Aidan must race to St. Louis, Missouri, Willa's birthplace. There, they hope to find answers about Willa's past. But uncovering the truth requires solving a decades-old murder case.Unfortunately, the perps are still out there . . . and willing to do whatever it takes to keep the case cold. With Willa's face on the nightly news and the police hot on her trail, it might not matter that Aidan and her friend Tre are there to help. Willa's only hope is to find the truth before it finds her first.
6) All Fall Down By Ally Carter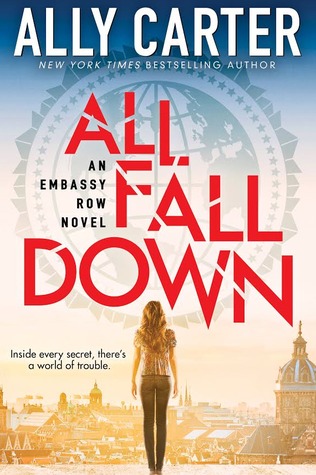 Grace Blakely is absolutely certain of three things:1. She is not crazy.2. Her mother was murdered.3. Someday she is going to find the killer and make him pay.As certain as Grace is about these facts, nobody else believes her -- so there's no one she can completely trust. Not her grandfather, a powerful ambassador. Not her new friends, who all live on Embassy Row. Not Alexei, the Russian boy next door, who is keeping his eye on Grace for reasons she neither likes nor understands.Everybody wants Grace to put on a pretty dress and a pretty smile, blocking out all her unpretty thoughts. But they can't control Grace -- no more than Grace can control what she knows or what she needs to do. Her past has come back to hunt her . . . and if she doesn't stop it, Grace isn't the only one who will get hurt. Because on Embassy Row, the countries of the world stand like dominoes, and one wrong move can make them all fall down
.
7) Wings By Aprilynne Pike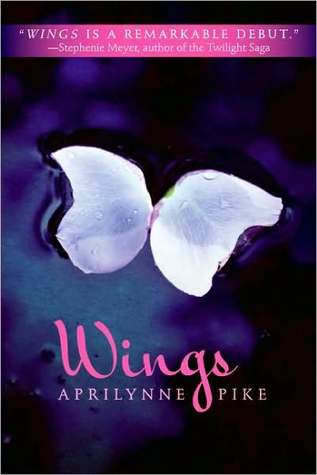 Laurel was mesmerized, staring at the pale things with wide eyes. They were terrifyingly beautiful—too beautiful for words.Laurel turned to the mirror again, her eyes on the hovering petals that floated beside her head. They looked almost like wings.In this extraordinary tale of magic and intrigue, romance and danger, everything you thought you knew about faeries will be changed forever
.
8) The Jewel By Amy Ewing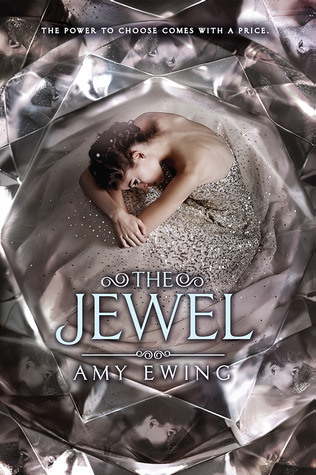 The Jewel means wealth. The Jewel means beauty. The Jewel means royalty. But for girls like Violet, the Jewel means servitude. Not just any kind of servitude. Violet, born and raised in the Marsh, has been trained as a surrogate for the royalty—because in the Jewel the only thing more important than opulence is offspring.Purchased at the surrogacy auction by the Duchess of the Lake and greeted with a slap to the face, Violet (now known only as #197) quickly learns of the brutal truths that lie beneath the Jewel's glittering facade: the cruelty, backstabbing, and hidden violence that have become the royal way of life.Violet must accept the ugly realities of her existence... and try to stay alive. But then a forbidden romance erupts between Violet and a handsome gentleman hired as a companion to the Duchess's petulant niece. Though his presence makes life in the Jewel a bit brighter, the consequences of their illicit relationship will cost them both more than they bargained for
.
9) The Hunger Games By Suzanne Collins
 Winning will make you famous.
Losing means certain death.The nation of Panem, formed from a post-apocalyptic North America, is a country that consists of a wealthy Capitol region surrounded by 12 poorer districts. Early in its history, a rebellion led by a 13th district against the Capitol resulted in its destruction and the creation of an annual televised event known as the Hunger Games. In punishment, and as a reminder of the power and grace of the Capitol, each district must yield one boy and one girl between the ages of 12 and 18 through a lottery system to participate in the games. The 'tributes' are chosen during the annual Reaping and are forced to fight to the death, leaving only one survivor to claim victory.When 16-year-old Katniss's young sister, Prim, is selected as District 12's female representative, Katniss volunteers to take her place. She and her male counterpart Peeta, are pitted against bigger, stronger representatives, some of whom have trained for this their whole lives. , she sees it as a death sentence. But Katniss has been close to death before. For her, survival is second nature.
10) Divergent By Veronica Roth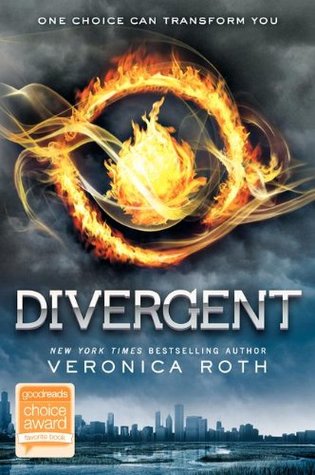 In Beatrice Prior's dystopian Chicago world, society is divided into five factions, each dedicated to the cultivation of a particular virtue—Candor (the honest), Abnegation (the selfless), Dauntless (the brave), Amity (the peaceful), and Erudite (the intelligent). On an appointed day of every year, all sixteen-year-olds must select the faction to which they will devote the rest of their lives. For Beatrice, the decision is between staying with her family and being who she really is—she can't have both. So she makes a choice that surprises everyone, including herself.During the highly competitive initiation that follows, Beatrice renames herself Tris and struggles alongside her fellow initiates to live out the choice they have made. Together they must undergo extreme physical tests of endurance and intense psychological simulations, some with devastating consequences. As initiation transforms them all, Tris must determine who her friends really are—and where, exactly, a romance with a sometimes fascinating, sometimes exasperating boy fits into the life she's chosen. But Tris also has a secret, one she's kept hidden from everyone because she's been warned it can mean death. And as she discovers unrest and growing conflict that threaten to unravel her seemingly perfect society, she also learns that her secret might help her save those she loves . . . or it might destroy her.
Thanks for reading! Tell us what your favorite books are.
Check in next week for my next Top Ten.
*
Hugs*
-SunDazzled <3