Author: Rick Gualtieri, R.E. Carr
Narrator: Andrea Emmes
Length: 12 hours 46 minutes
Series: False Icons Series, Book 1
Publisher: Tantor Audio
Genre: Contemporary Fantasy


Jessie Flores is having the ultimate bad hair day.

Imagine going to bed with mousy brown locks and waking up with a headful of supernova scarlet. It's a hot new look for me - literally, because it bursts into flames whenever I'm threatened.

My magical makeover is all Gary's fault. I knew there was something off from the moment he transferred to my school. Go figure. He's a wizard with a trust fund and an inferiority complex.

Now, thanks to him, I've graduated from high school bullies to supernatural terrors and that's not all. Fate has chosen me to face the legendary vampire destined to destroy the world.

If I want to survive, I'll have to dig deep and discover whether I'm truly worthy of this new power. Because if not, everything I hold dear will soon burn even hotter than my hair.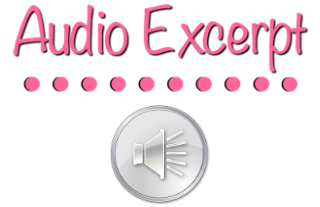 Rick Gualtieri loves to write adventure, mayhem, and snarky dialogue. His bestselling Tome of Bill series combines all of this into a world of supernatural danger with hard-hitting action and plenty of sharp-tongued geeky humor.
Rick lives alone in a dark, evil place called New Jersey with only his wife, three kids, and countless pets to both keep him company and constantly plot against him. When he's not busy monkey-clicking out words, he can typically be found either playing Dungeons & Dragons, losing at video games, or jealously guarding his collection of vintage Transformers from all who would seek to defile them.
Defilers Beware!

R. E. Carr likes to split her time between the alien (well resident alien) she married, her two adorable offspring and the vast army of characters who constantly argue in her brain. She uses her past life as a video game reviewer to remind herself just how awesome it is to be writing novels now.
Rachel writes because she knows so many people and places that never quite made it into this version of the universe. It's her duty to let them out. Writing also gives her mind a certain peace and calm rarely felt in this multi-tasking, wired world.

Best Selling, Award Winning Audiobook Narrator, Andrea Emmes was born in Hollywood, Florida, grew up in both Tennessee and Rhode Island and started her career in musical theatre. She's enjoyed an eclectic career as a singer, dancer, Vegas Headliner, Magician's Assistant, a Recording Artist and a Video Game Designer.
A total book nerd, Andrea, now enjoys narrating all genres of audiobooks, especially YA, LitRPG, Mystery, Romance, and NonFictionat her professional home studio in San Jose, CA.
Her wide range of character voices and dynamic/emotionally invested performances has reviewers and listeners alike commenting on how she effortlessly pulls listeners in and has versatility and charisma.
Fun Facts: Andrea has a Bachelor of Science in Game Art and Design; was a game designer for Disney Interactive; and gets her gamer-geek on playing games of all kinds!

I received this audiobook as part of my participation in a blog tour with Audiobookworm Promotions. The tour is being sponsored by Andrea Emmes. The gifting of this audiobook did not affect my opinion of it.
Second String Savior by Rick Gualtieri and R. E. Carr is a pretty quick read or listen. Jessie Flores is just like any other girl crushing on the hot football jock, she hands out at her grandfather's comic book store, and she likes to teach kids at the gym. Jessie is a great character. She is sarcastic and funny. She is the first one to help someone in need.

I am a newcomer to this world as I did not read the Bill the Vampire books. I really enjoyed the world. The story was really good. The characters were pretty likeable to keep you going. I think the narrator of the story is what really keeps you wanting to listen.

Andrea Emmes does a fantastic job narrating this book. She made it so fun. She add so much emotion to her narrations. I would definitely listen to another book read by her.


Plugging you into the audio community since 2016.
Sign up as a tour host
here.