Author: Daisy Landish
Narrator: Harry Frost
Series: Series: The Lady Series, Book 3
Length: 1 hours 11 minutes
Publisher: Daisy Landish
Released: Dec. 2, 2021
Genre: Historical Romance

Marrying The Lady is the third stand-alone regency romance story in The Lady series.

Constance Wellington has just launched her first charge into society. Weeks later, Arabella Allington and her new husband, Viscount Pommeray, are off on their honeymoon while Constance's employers are touring the south of France. She's barely started enjoying this peaceful reprieve when another charge is thrust upon her. If she thought Arabella was a handful, preserving Miss Penelope's virtue might very well make her reconsider the nunnery!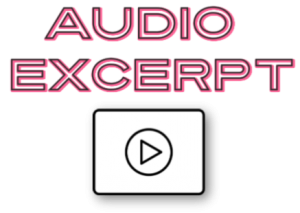 When she's not writing romance books, Daisy Landish enjoys hiking at dawn and riding into the sunset on her trusted steed, Rosebud.


Harry Frost is an English voice actor specialising in audiobook narration and production. He's passionate about the power of the audio medium to bring literature to life in every sense; to turn books into true companions for life as it is lived, rather than things one must escape the world and defer responsibility to read. His studio is in rural Leicestershire, he has recently found an unlikely love of Economics, and he mixes a really good Manhattan.
I received this audiobook as part of my participation in a blog tour with Audiobookworm Promotions. The tour is being sponsored by Daisy Landish. The gifting of this audiobook did not affect my opinion of it.
Marrying the Lady by Daisy Landish was another good short story. I enjoyed getting to know Constance and her story. Getting to know Constance and William was such a treat. I really enjoyed this continuation into this world that Landish has created.
Harry Frost did another great job with narrating this story story. He has such a crisp clean voice that does such a great job with these short stories. He is such a perfect choice for these books.


Plugging you into the audio community since 2016.
Sign up as a tour host here.