Author: Daisy Landish
Narrator: Harry Frost
Series: Series: The Lady Series, Book 2
Length: 1 hours 8 minutes
Publisher: Daisy Landish
Released: Oct. 21, 2021
Genre: Historical Romance

Presenting the Lady is the second stand-alone regency romance story in The Lady series. Arabella, nearing the time she will be presented and have her first season, is a little zealous and gets into the type of scrapes that could easily cause a scandal. Her brother, the Earl of Sunningdale and her friend, the new Countess, do everything they can to keep her from inadvertently sabotaging her future. Follow the family as they feud, attend balls, hunt, and hatch scheme after scheme to get Arabella safely launched into society.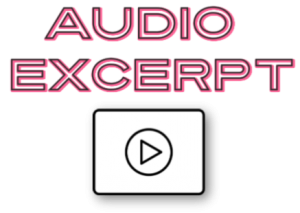 When she's not writing romance books, Daisy Landish enjoys hiking at dawn and riding into the sunset on her trusted steed, Rosebud.

Harry Frost is an English voice actor specializing in audiobook narration and production. He's passionate about the power of the audio medium to bring literature to life in every sense; to turn books into true companions for life as it is lived, rather than things one must escape the world and defer responsibility to read. His studio is in rural Leicestershire, he has recently found an unlikely love of Economics, and he mixes a really good Manhattan.
night to remember!
I received this audiobook as part of my participation in a blog tour with Audiobookworm Promotions. The tour is being sponsored by Daisy Landish. The gifting of this audiobook did not affect my opinion of it.
I loved being back with Frederick and Josephine but this time we are joined with Arabella. Arabella is being presented to society. Frederick is taking guardianship of Arabella. Now Arabella is quite the handful. She likes to get herself in trouble and is on the border is causing her own scandals. I found that Arabella is quite a selfish characters and I didn't like her as much as Josephine and Frederick but I did think that she had her own issues to work though. I enjoyed this short story as much as I did the first one.
Harry Frost did a great job narrating this book once again. He does such a good job with this regency era romance. His voice is cool, calm, and collected for it. I enjoyed it quite a lot. It is a great read if you need a short pallet cleanser between books. Highly recommend.


Plugging you into the audio community since 2016.
Sign up as a tour host
here.